Ottawa ACORN supporters marched through the capital Thursday to raise awareness and support for cheaper internet plans.

ACORN member Jaye Rutter believes internet access is a necessity for job applications, studying and booking appointments, but many in the city can't afford the service that others rely on. Rutter said she hopes the march will encourage governments and service providers to take action and reduce internet costs to $10 a month for those in need.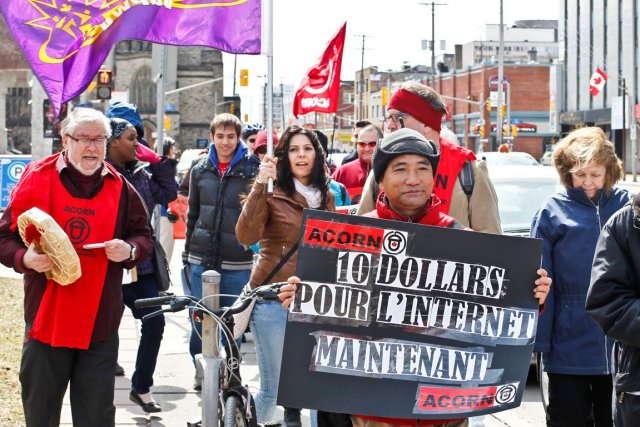 Des membres d'ACORN Canada, une organisation indépendante nationale composée de familles et d'individus à faible et moyen revenus, ont pris la rue jeudi midi au centre-ville d'Ottawa pour exiger une réduction aux coûts mensuels d'Internet.