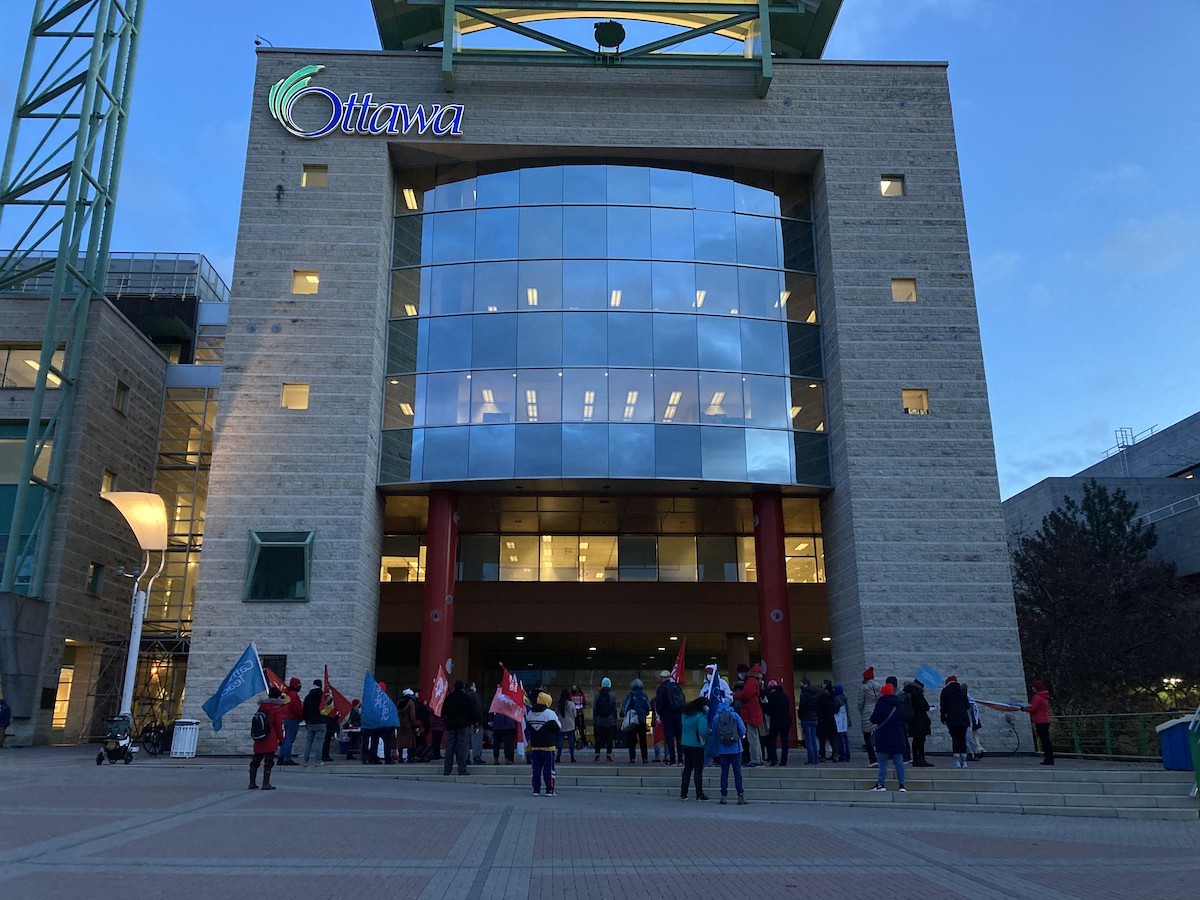 Drums and cheering could be heard outside Ottawa City Hall on Nov. 16 as ACORN members and other activists advocated for the recognition of internet access as a human right.
As the world moves into a digital sphere, internet rights advocates say many people are being left behind in the transition.
ACORN Ottawa led the rally at Marion Dewar Plaza, along with members of the Ottawa Carleton  Elementary Teachers' Federation of Ontario and Ottawa Catholic Teachers.